VIP Private Oceanside Tour of Martha's Vineyard
4 Hour Private VIP Tour with an Intimate Oceanside Picnic &
Free Bottle of Wine.
Martha's Vineyard is one of the most scenic islands's on the entire eastern coast. Located only a few miles from Cape Cod in Massachusetts, it makes the perfect getaway from the busy lifestyles we all get caught up in. The island features 6 quaint little towns with tons of great food, fun, and relaxation for the whole family to enjoy. There is no better way to soak up the beauty of this entire island in one swing than the 4-hour private tour option which focuses on leisure and history of the island with your group and is topped off with a beautiful oceanside seafood picnic* plus a complimentary bottle of wine.
*We will stop for a harborside seafood picnic where you can purchase the freshest seafood from Menemsha Fish market and dine on the set of 'JAWS'!
The 6 towns you will visit are:
4-Hour Tour: Private Tour for Up to 11 Guests, All Ages Welcome, Harbor Side Seafood Picnic* – $500
*Tour Does Not Include Cost of Seafood
Stand on the set of JAWS
Explore the colorful gingerbread cottages in Oak Bluffs
Climb up the lighthouse
Ride America's oldest Carousel
Go visit the 200ft clay cliffs
Purchase fresh seafood & enjoy an oceanside picnic
Complimentary bottle of wine
In the town of Oak Bluffs, we'll take our time to indulge in the beautiful architecture, especially the colorful and unique gingerbread cottages. This town is where the whole family can be a kid again when you all ride "The Flying Horses Carousel" which is indeed America's oldest active carousel. We'll wrap it up with a scenic stroll along the lively little harbor or meander through Ocean Park.
After that, we cruise over to Vineyard Haven where we'll wander up and down Main Street, which is filled with cute shops and restaurants. We'll take some time to stroll through the shopping villages, get a snack to eat, and if you're there in the evening you can even catch a sunset sail.
Next, we'll explore West Tisbury. There we'll visit the art at the Field Gallery across the road and perhaps pose with the whimsical nude statues. Stop by the oldest store on the island, Alley's General Store, which opened up back in 1858. Get your snacks and essentials while you take in the history of the store and see the sights, what could be better?
The tour will then head into Edgartown. The Old Whaling Church is still there standing tall thanks to six massive columns, and along with the Edgartown Harbor Lighthouse and the historic Harborview Hotel, there is plenty of history to soak up in this town. This town has a harbor and is covered with unique architecture you won't see anywhere else on the island.
Onwards to Menemsha, which is a fishing village in the town of Chilmark. We will take our time to soak in the rolling hills that transform into a beautiful ocean, covered with farm animals and surrounded by miles of British-style stone walls. Come and see where Steven Spielberg filmed his famous hit movie JAWS!
At the end of the island tour, you'll be mesmerized by the 200ft colorful clay cliffs off the coast of the town of Aquinnah. Learn about the Wampanoag tribe that still lives on the island, you can shop in their stores to support the local community. If you're feeling energetic, climb to the top of the Gayhead lighthouse, which we moved to a couple of years ago so it wouldn't fall into the sea!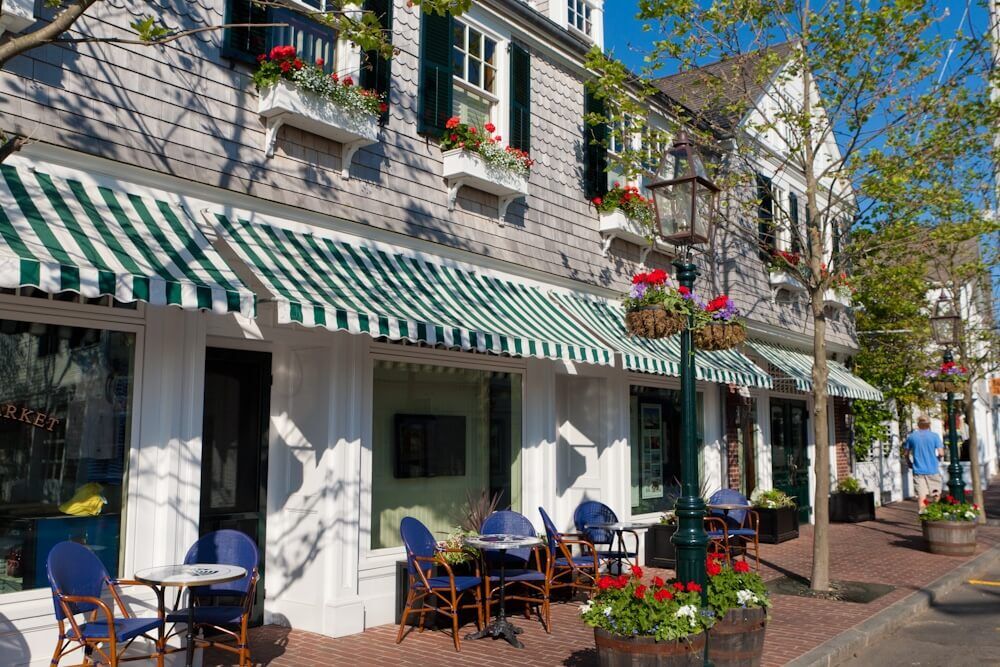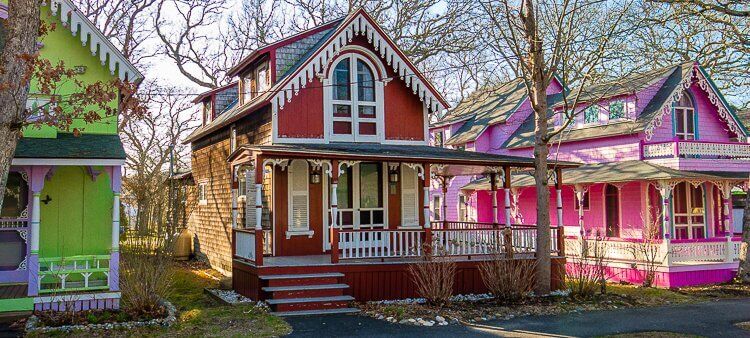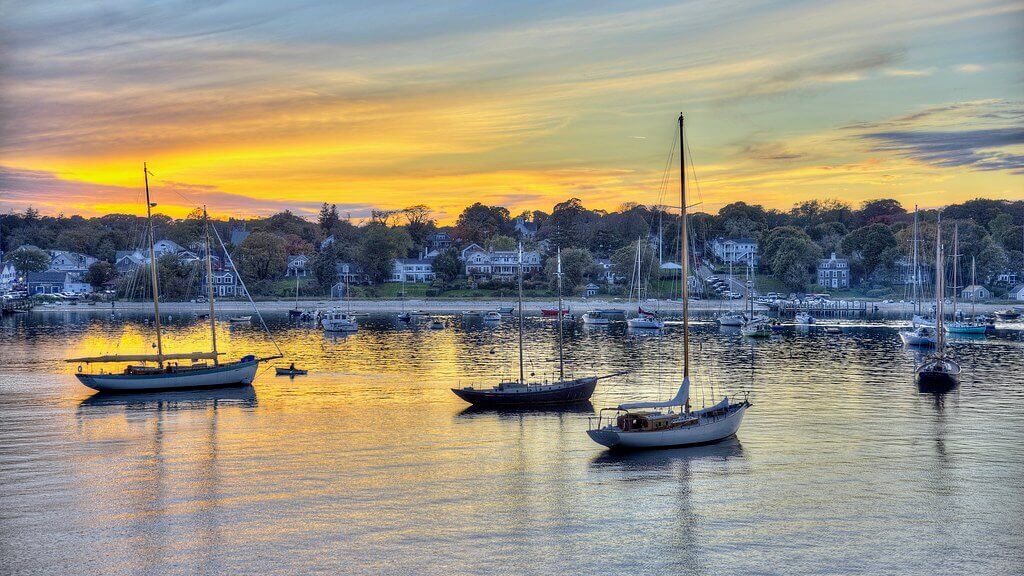 Pack in up to 11 guests on this intimate tour of Martha's Island. Enjoy the sights, take in the culture, and breathe in the fresh ocean breeze as you purchase some of the freshest seafood available to enjoy in a seaside picnic alongside a free bottle of wine, gifted to you by your tour guide. Join our tour as a customer and go home as a friend. See you there!
Take In Everything Martha's Vineyard Has To Offer:
Frequently Asked Questions
Where is Martha's Vineyard located?
The island is part of Massachusetts and is about 7 miles off Cape Cod's coast.
How big is the island?
The island is about 9 miles wide and 26 miles long. With over 120 miles of beautiful shoreline, it looks little on the map but it ain't!
How many towns are there?
There are a total of 6 towns on the island.
Will the tour guide pick me up?
Yes, your tour guide will come to pick you up and will drop you off wherever you'd like after the tour!
Where will the tour guide pick me up?
Your tour guide will pick you up from your hotel, inn, bed-and-breakfast, Airbnb, ferry or rental, or anywhere else you may be!
Is there a ferry service to get to the island?
Yes, there are a total of 6 ferries that can bring you to the island.
What cities can you take the ferry in from?
Boats come from Nantucket, Hyannis, Falmouth, Woodshole, New Bedford, & Rhode Island!